There are a vast range of different locks on the market for both busineses and homes and this can be quite confusing, so finding a lock to suit your situation can be tough. Thankfully Cameron Stewart Security can help you there, from entrance sets to padbolts we can cover the tricky parts to avoid any confusion.
We have a huge range of locks to cater to any and all residential and commerical needs.
---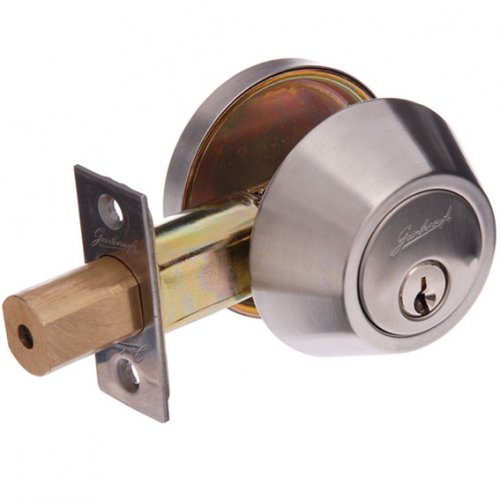 GAINSBOROUGH DEADBOLT 845 SSS SGL CYL
The Gainsborough stronghold (G3 series) deadbolts are available in both double cylinder (850) and single cylinder (845).
Features:
heavy duty cylinder and turn deadbolt
25mm bolt throw
adjustable 60/70mm backset
suits door thickness 35mm-45mm
constructed from high quality materials
precision made cylinder on Silca TE2 keyway
ideal for domestic and light commercial applications
supplied boxed with 2 keys
finished in satin stainless steel
---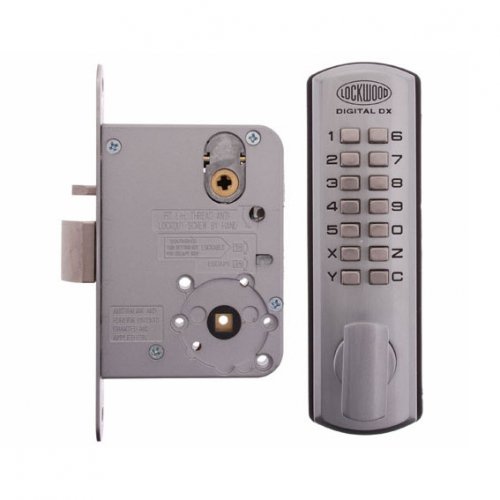 LOCKWOOD DX DIGITAL LOCK 3572DXLSC
Lockwood 3572DX mechanical digital mortice lock. Left hand. Designed to control access into commercial areas, especially when frequent combination changes are needed to maintain security. Available in 60, 89 and 127mm backsets. Lock is Fire rated. Options include key override, key override with code lockout and dual key pads.
Features
Left hand (this model is reversible).
60mm backset.
Suits door thickness 32-50mm
4 to 6 digit code.
Clutching external knob.
Stainless steel springs.
Non reversible tumblers.
Suits Lockwood 1905 or 2905 brass furniture (not included).
Fire rated.
Supplied trade pack.
Finished in satin chrome.
---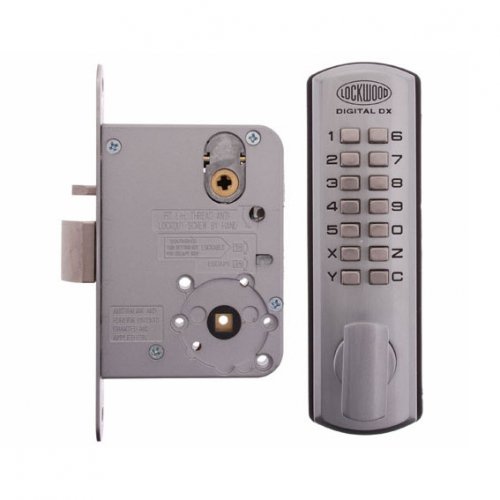 EM P/LOCK 330N 25MM SHACKLE ENERGY
Features
Padlock with 25 mm shackle.
Keyed to Energy Australia master key + keyed to differ.
Allows access by all Energy Australia authorised personnel.
Keyed to restricted Abloy® Protec system.
Additional utilities including Telstra, GAS, Sydney Water and Hunter Water are available on request at time of order.
Supplied with 2 keys & key registration card.
Supplied trade pack.